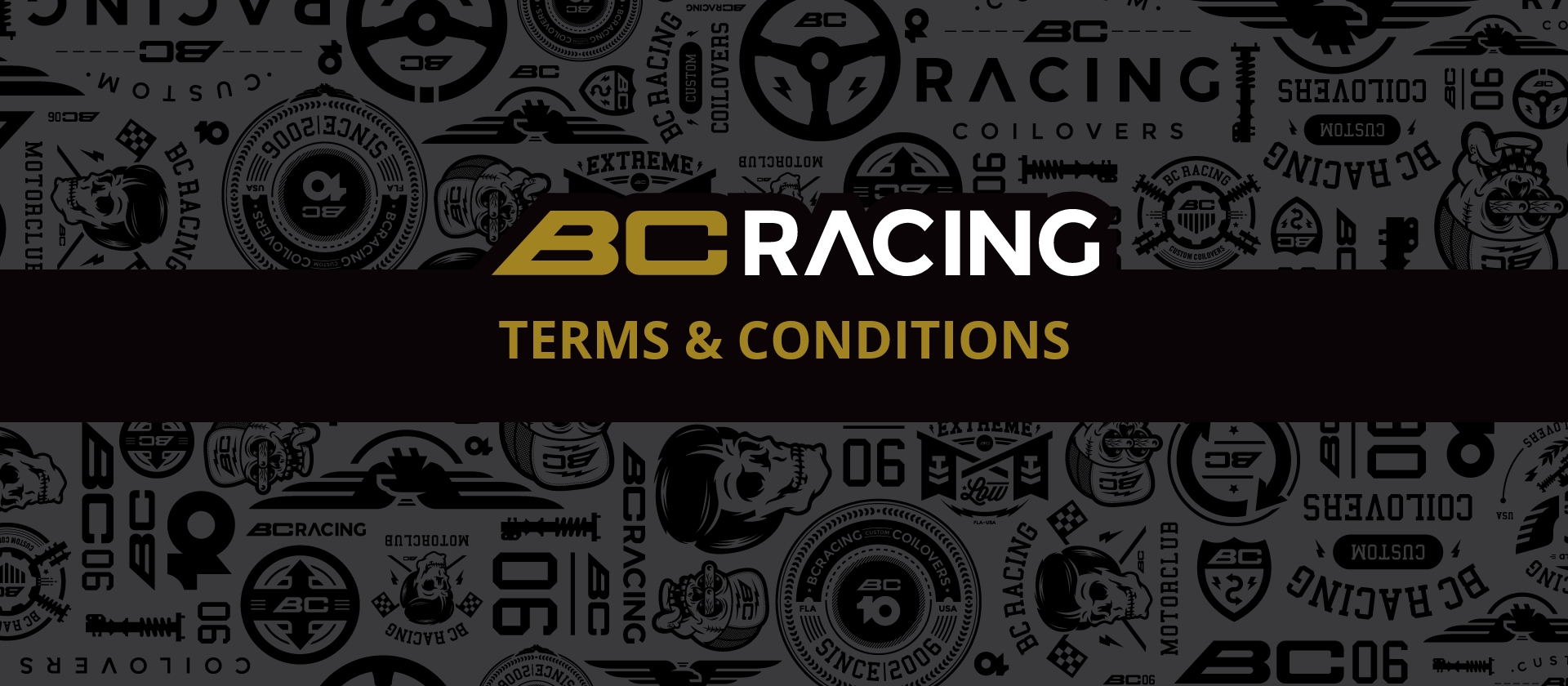 BC Racing Cancellation Policy
Effective January 1st 2015 BC Racing will require a 20% restocking fee on ALL cancellations for custom builds or out of stock items.
The 20% restocking fee is based on the MAP price of the item(s) as advertised by BC Racing North America.
As many of you know, when an item is out of stock in our North American warehouse we ship the product directly from our manufacturing plant to the customer in order to provide timely delivery and world-class customer service. We understand that a sale can hinge on time frames for delivery, which is why we've made it our practice to incur those shipping fees in order to guarantee success for BC Racing and its distributors. But recently we've had an influx of cancellations on custom builds and out of stock items even after the item has shipped in a timely manner. These cancellations can cost us anywhere between $150-$300, which is why it's imperative that we recoup some of those costs.
An out of stock item is anything that is shipping from our manufacturing plant to you or your customer. If an order that is being shipped from overseas to the customer is cancelled there will be a 20% restocking fee for that order.
A custom build is anything that requires a valving change, custom length shocks, custom spring rates, and or any other modification from the normal stocking configuration that is listed on the Vendor Application List.
As a valued BC Racing dealer we request that you inform your customers of this policy before placing an order for a custom kit or an out of stock item. We also recommend that you inform the customer of this policy on your website listings and any other listings for custom built coilovers.
All employees and staff need to be aware of this policy. Please inform everyone on your team of this policy change.
If you wholesale, all your resellers must be made aware of this policy. Please inform all resellers who purchase BC Racing Coilovers through you.