LEARN ABOUT OUR DIFFERENT SERIES
FIND OUT WHICH KIT IS MOST SUITABLE FOR YOUR CAR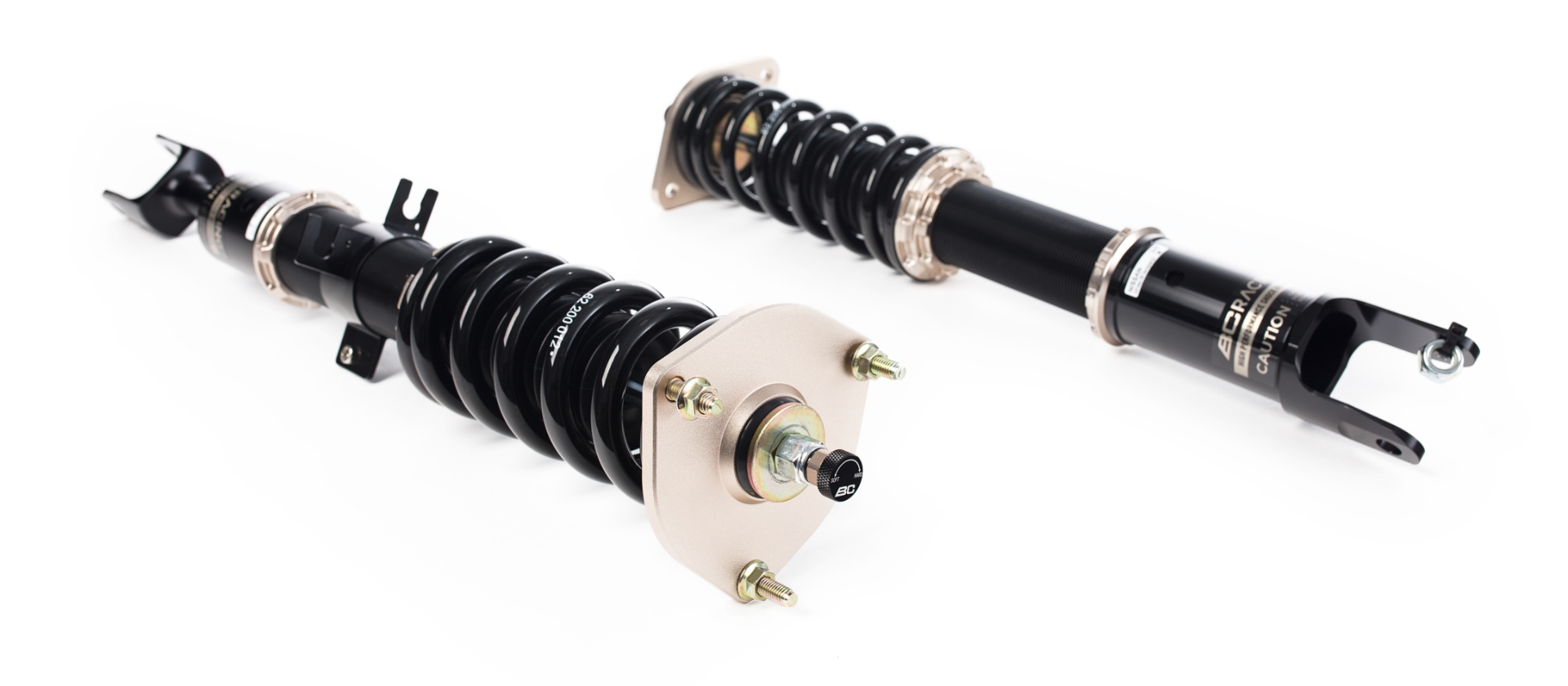 The BC Racing BR Series offers the most affordable entry into coilover suspension without sacrificing performance, comfort, build quality, vehicle height, or handling.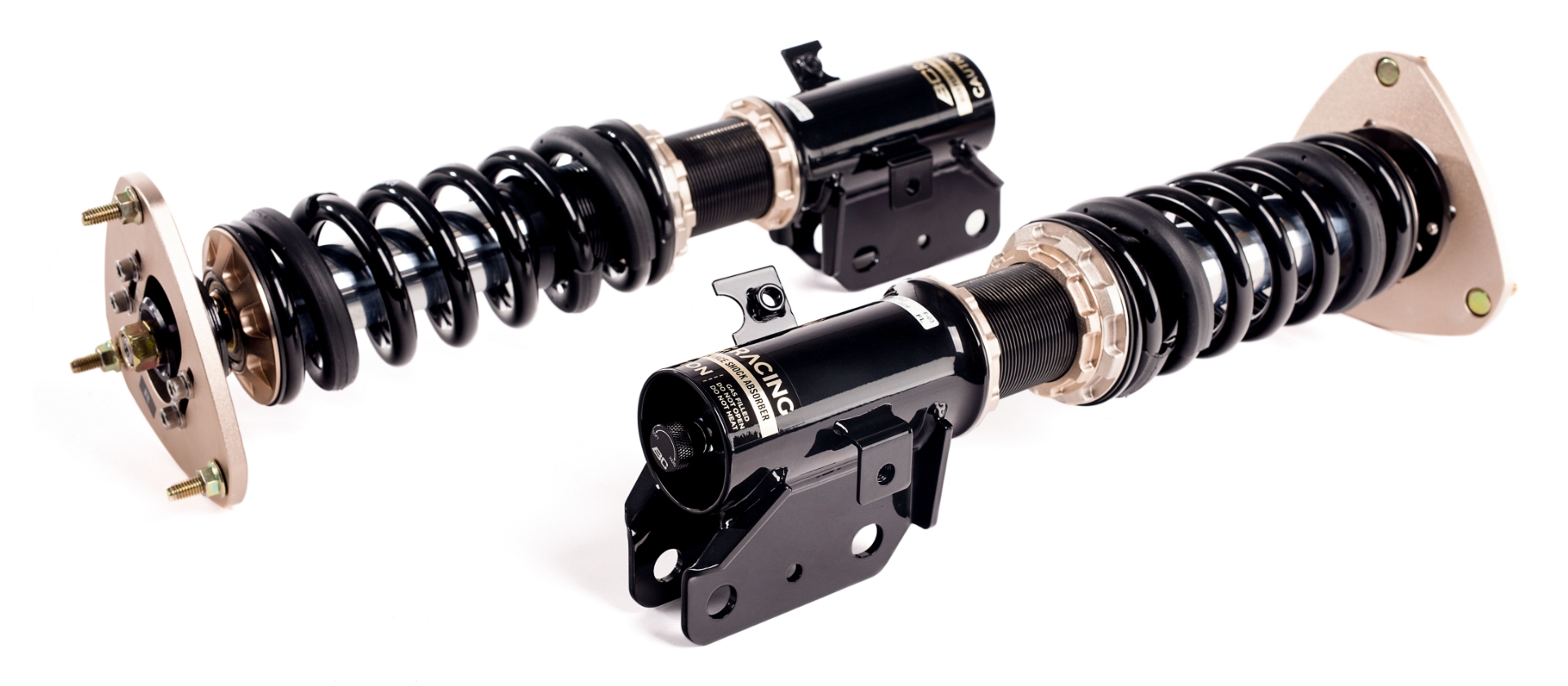 The BC Racing RM Series Coilover System uses a mono-tube inverted damper in the front and rear of vehicles that use McPherson style OEM strut suspension.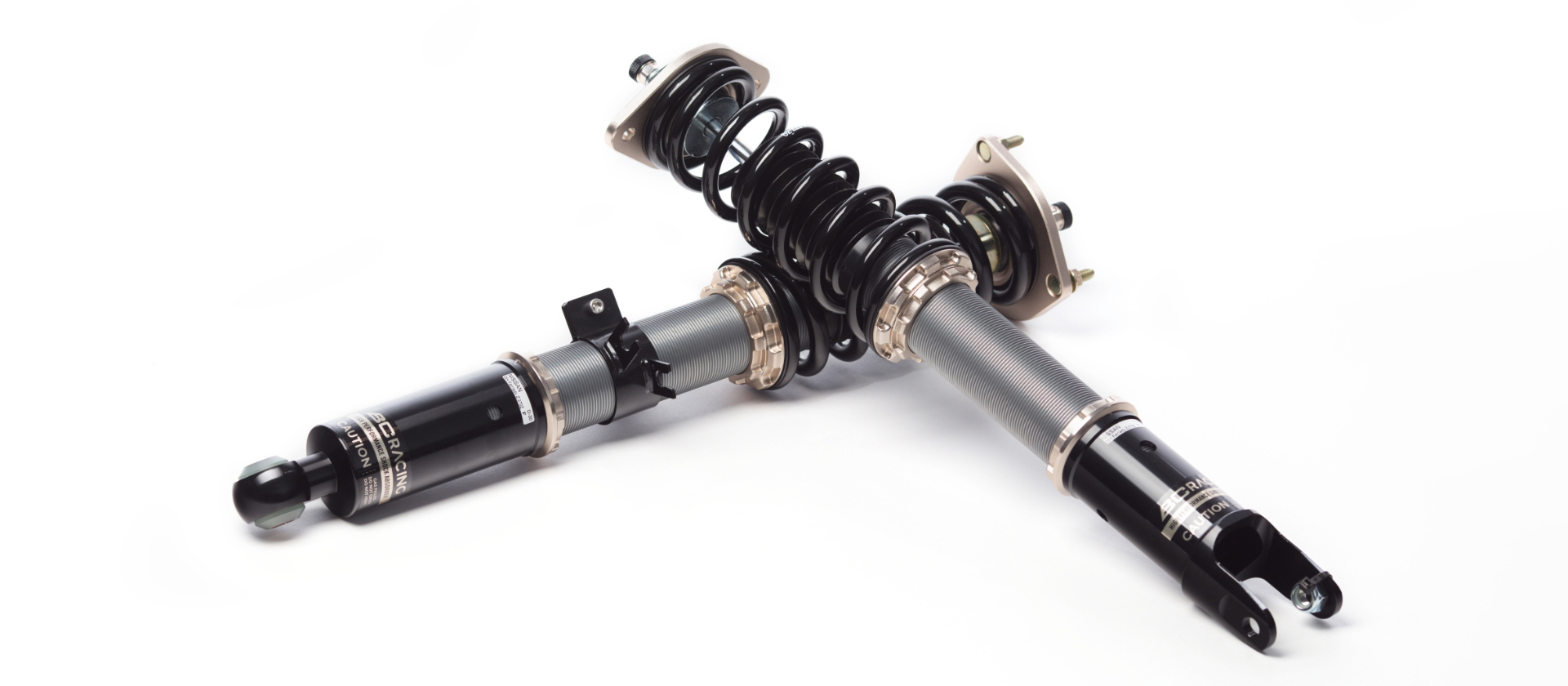 BC Racing's new proprietary digressive piston design offers increased damping force at low piston velocities while maintaining a linear damper feel at higher piston velocities.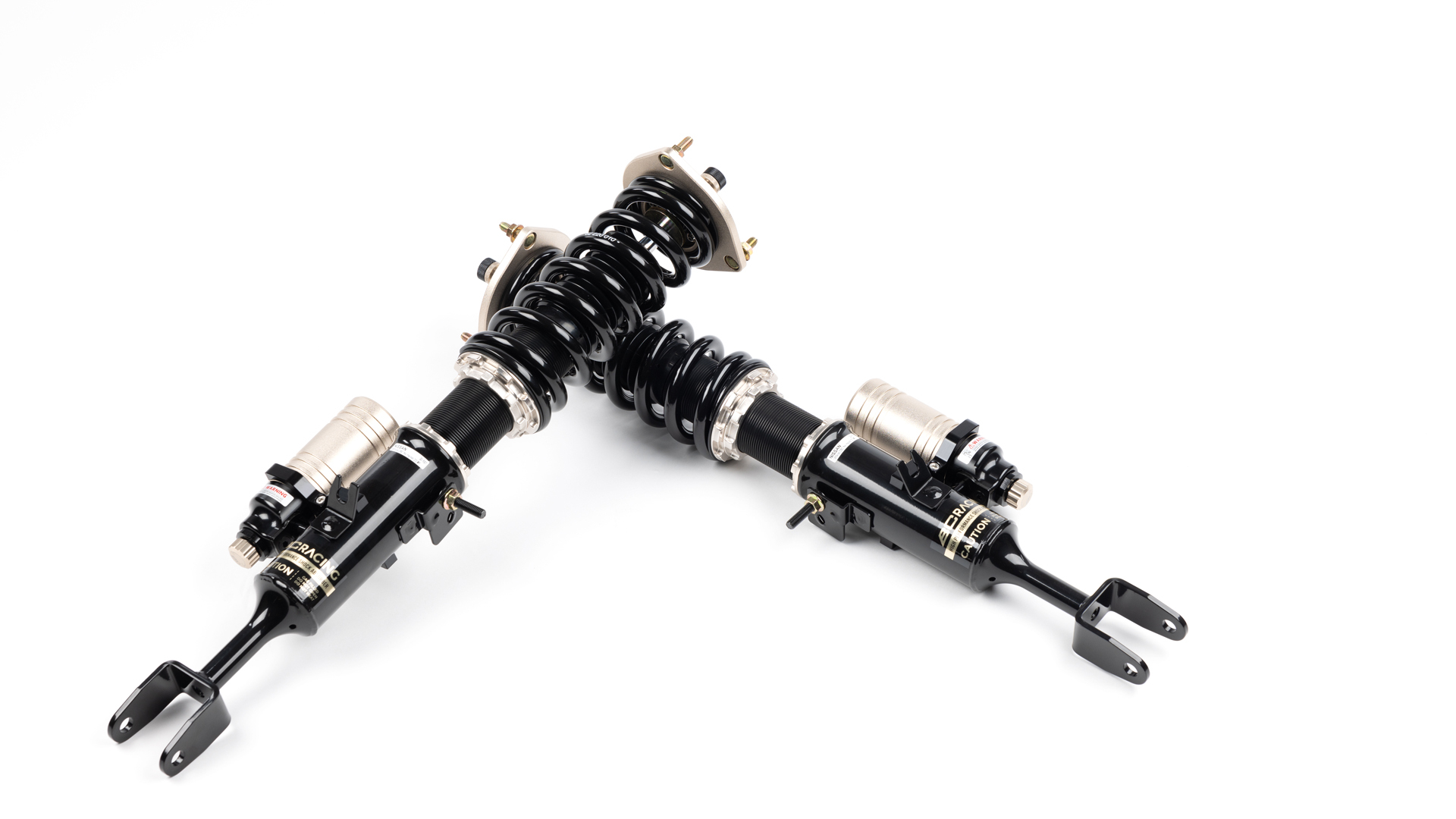 The ER Series offers 30-clicks of independently adjustable compression and rebound with remote reservoirs to increase oil capacity and help with faster heat dissipation.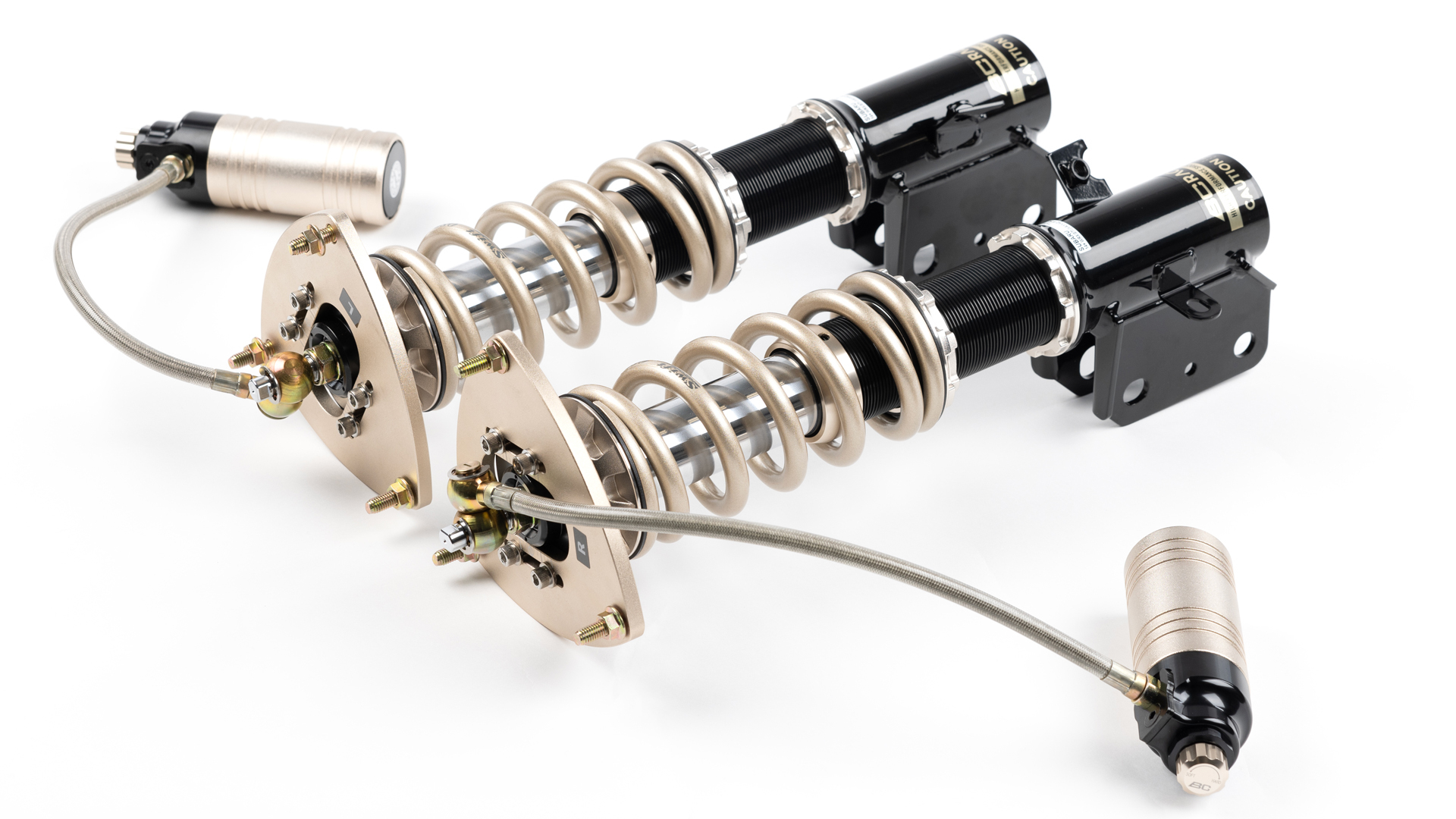 The BC Racing HM Series Coilover System gets its great qualities from a combination of two previous BC Racing Coilover Systems - the RM Series and ER Series.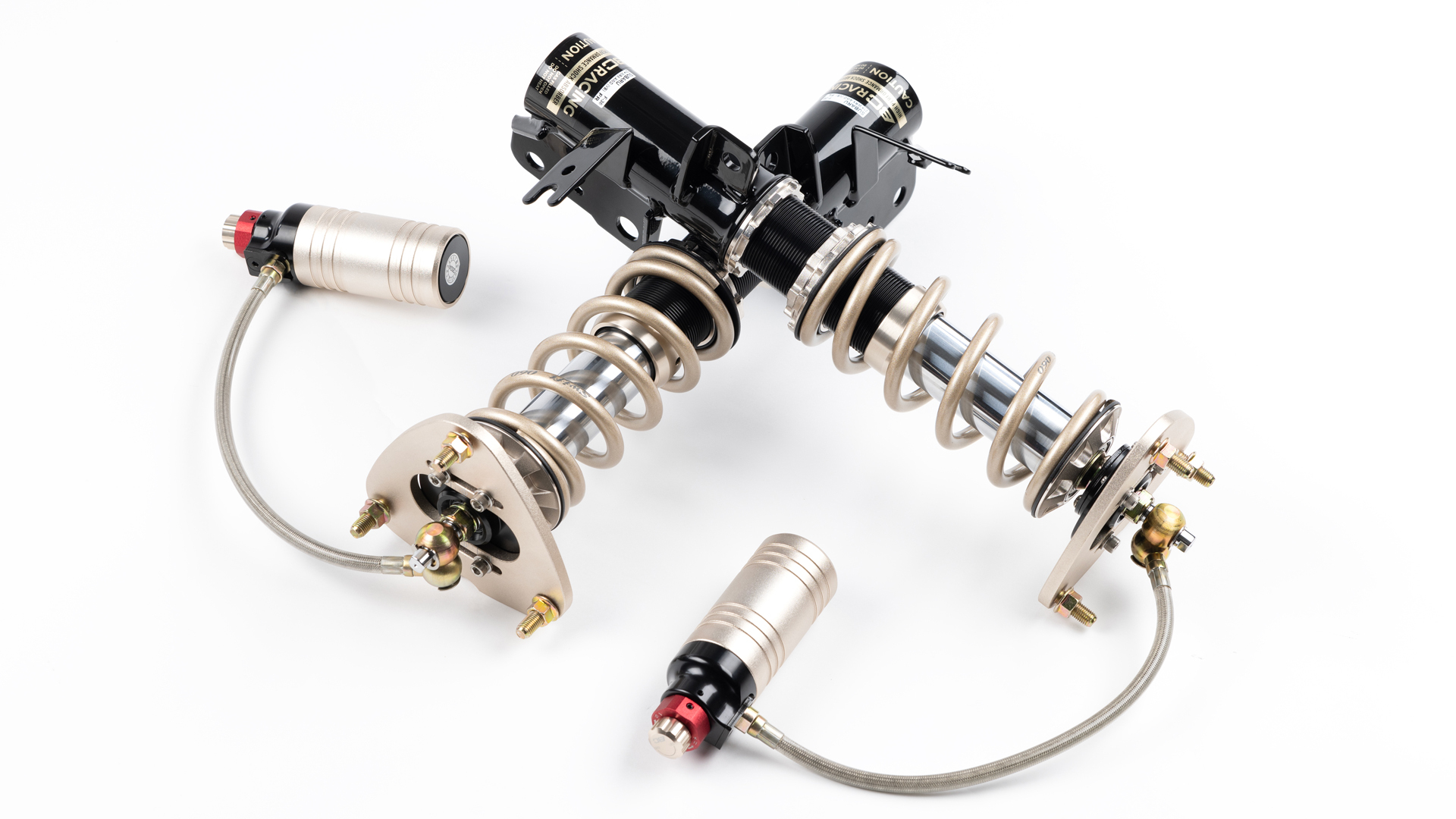 Each ZR Series Coilover System is track tested and developed specifically for racers looking for more damping adjustability than the ER or HR Series can provide.
Individual Components Available